Hi,

I want to tell you a little bit about why I started as an Instagram marketer back in 2013-15 time frame.
It wasn't just because it allowed me to work from Bali, or Pattyah finally quit my job that I hated, or actually start living that "influencer" dream life.
Deep down, it was because I really wanted to rebel.
Growing up as a Mormon, RC Muslim fam Goody Two-Shoes, straight-A honor,  student, it's laughable to think of myself as a rebel. ( I was anything but. in pub... Priv it was something else - 'schizo, ' lifestyle )
But today, I can clearly see that growing an fb/ instagram following has allowed me to stick my middle finger up at:
the cliché corporate ladder

my former ( emotionally manipulative ) boss 🖕

routine

being told what to do

living the white-picket-fence-get-married-at-20 predictable life... 

MYSELF – who once believed that the only way to be successful was with an PhD/ MBA and surely not through the Internet... 
No, it was never just about followers, for me.
Deeper down, it was because I really wanted to create freedom,  freedom +,  freedom premium, for myself – that I felt starved of most of my life. Kindda mindlessly drove thru life. 
It was about finally saying "FUDGE OFF!" ( Mormons,  Muslims don't swear ) excuse my superego 'father hunger,'  to anyone who wanted to control my beliefs, control my actions, or control my values etc.
My "big why" is that I needed to prove to myself that I could pave my own path – without a guidebook, a roadmap, or a Higher Being or its spokesmen,  telling me otherwise.
My personal vehicle to get there was fb/ instagram, but there are maaaany ways to pave your own path.
I'm not sure what your situation today is. But I want to ask you ONE question:
WHY do you want to grow on Instagram?
Think about it for a second.
Most likely, there are real reasons. Important reasons.
Goals & objectives,  you want to achieve, things you want to do, people you want to spend time with – and Instagram is simply a means to that end.
So I want to know: What are some of YOUR reasons for wanting to start or grow your business on Instagram?
What is your ultimate goal? Is it the prized,  freedom,  freedom +,  and freedom premium,  in my mind the true wealth,  or something else? 
I know there's a bigger reason behind your plans, your dreams, and your ideas etc.
It's not to get Instagram followers just for the sake of it. 🙅‍♀️ .or... It's not to get fb/ instagram friends,  fans & followers just for the heck of it. 🙅‍♀️ 🙅‍♀️ 🙅‍♀️
> Maybe for you, it's about achieving your goal of giving a TED Talk?
> Maybe it's to boost your revenue, so you can take time off and spend it with your fan,  kids & friends?
> Maybe it's to give yourself a sense of calm, knowing that you're living out your truth and purpose and are thriving vs just surviving?
So, what is it for you?
WHY – really WHY – do you want to grow on Instagram in 2020?
Hit 'reply' and tell me your why...<support@elisedarma.com>
I'd love hearing from you! :)
~João & JoAn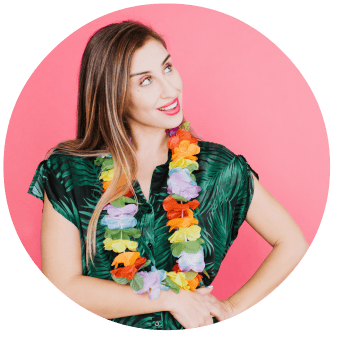 ​
P.S. On Monday, I'm dishing my Instagram secrets in a brand new, LIVE training.
​Click HERE to add it to your calendar now. 📆
You won't want to miss it.
Monday will also mark the day I open the doors to my course InstaGrowth Boss... Woman... 
And the FIRST person to join InstaGrowth Boss while I'm live on Monday will get a $500 Amazon gift card.
Don't miss it!
​Click HERE to add Monday's training to your calendar now. 📆
---------- Forwarded message ---------
From: 
Elise Darma
<support@elisedarma.com>
Date: Thu, Jan 30, 2020, 11:03 AM
Subject: I gotta be honest
To: João <
joaoa.desilva2018@gmail.com
>
%Elise
If you wish to
unsubscribe
, you'll be removed from all mailings – including any paid programs you're apart of. If you want to opt out of a particular series, just hit reply and let me know. I'll take care of it for you personally.
If you wish to update your subscriber preferences, click
here
.
10 Dundas St E, Toronto, ON M5B 1R7